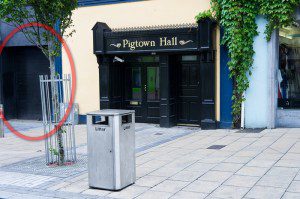 A new business venture will shortly be brightening up Catherine Street, while supporting local Limerick causes.
Our soon to be refurbished warehouse is called 'Lucky Lane' and it's right next door to Pigtown Hall (opposite Sage café) on Catherine Street.
Our plan is to open a 'pop-up' second-hand store, alongside various arts and crafts stalls. We'll also be displaying photos and paintings from local artists.
Several local Limerick charities will receive a portion of the profits.