[UPDATE: Now includes a bonus 12 tracks from our vintage Christmas collection!]
Hi folks.
As you may know, Lucky Lane recently celebrated its eighth Christmas — quite the milestone for what was originally a sort of pop-up shop. We've had numerous ups and downs during that time — mostly ups of course, thanks to the wonderful customers, tourists and friends that used to visit us every day.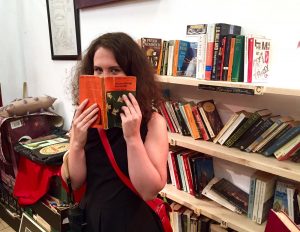 People would regularly stop by just to chat, hang out, play piano, take a selfie with a cowboy, tweet a live event or Instagram some of the cool, interesting stuff we always keep in store — which of course leads to great exposure for us.
Very occasionally, people even purchased items.
This is a very important aspect to our business model, which primarily involves the concept of us staying open.
Speaking of which, those of you out there on the internet, who love the idea of Lucky Lane, but are racking your brains to figure out how you might help us pay the rent, here's something you can do right from your couch at home.
Purchase a copy of our 24 track anthology album: Lucky Lane – The Soundtrack.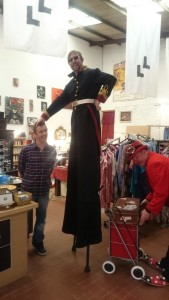 So many people were entranced by the wonderful sounds emanating from our speakers, we were forced to curate a compilation, a sampler of the many old-fashioned genres that keep us entertained through those long winter afternoons and shiny summer mornings.
Gospel, blues, opera, folk, concerti, traditional, etc. It's all here! Highlights include:
El Cascabel by Los Trovadores Tamaulipecos, which we used as the soundtrack for our Christmas video.
The endlessly quotable I'm Sober Now –by Pine Top Smith.
The Bard of Armagh sung heartily by Frank Ryan because it can't always be John McCormack singing these things.
The first movement of Mozart's Piano Sonata in A Major K331 played soulfully rather than playfully by Edwin Fischer (cheeky Daniel Barenboim definitely had a listen to this before recording his version).
And our official shop theme song Strange Things Happening Every Day by the inimitable Sr. Rosetta Tharpe, cracking guitarist and all around live wire.
Don't take our word for it, have a look at the full track listing and see more tasty surprises. Best of all, it's only a fiver for the complete digital download.
And of course, we will remain eternally grateful. Thanks!