I suppose it's about time we got around to signage. We looked for some sandwich boards and shingles that would suit our peculiar aesthetic and (as usual) decided that to meet our exacting standards, we would have to create our own.
Here's the a-frame sandwich board for the pavement — we don't know what's going to be written on it yet.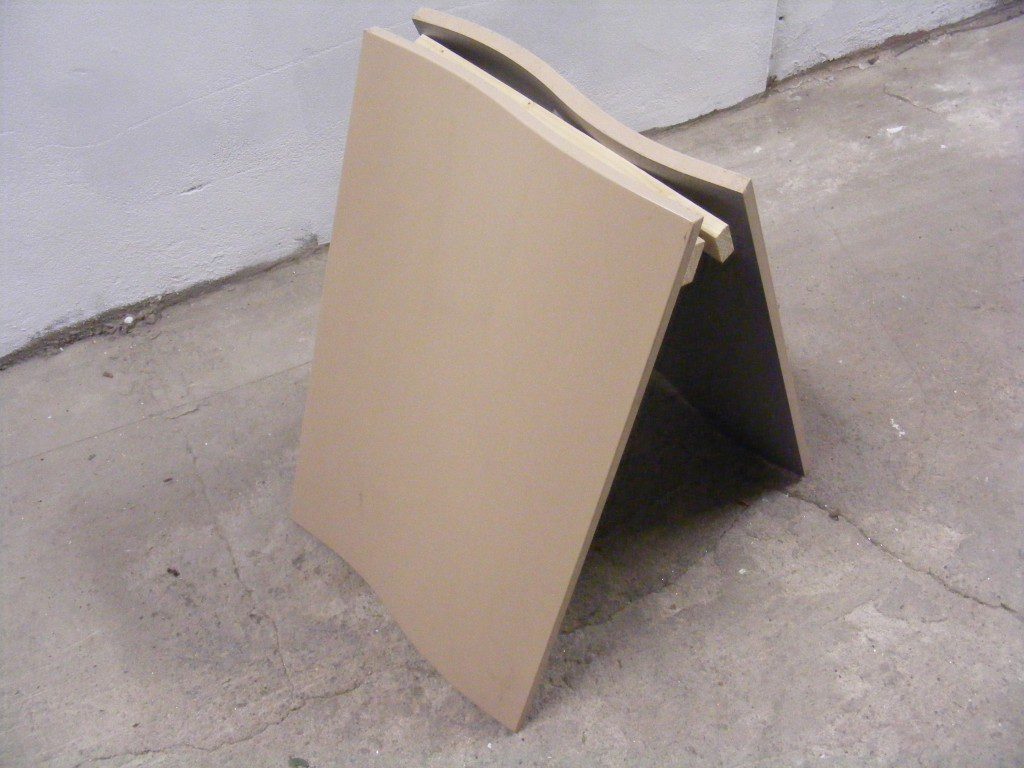 And later, after a long discussion about how to hang something on a wall, we whipped up these shiny white shingles.