When we first arrived, our water supply came out of a black PVC pipe with a garden tap attached to it. The tap wasn't attached to anything itself; it just sat on the floor. So we decided to get a sink put in.
The plumber turned up with a basin that wouldn't drown a mouse so we headed down to the recycling centre on the Dock Road and found the human-sized one you see below. Thanks, Wesley!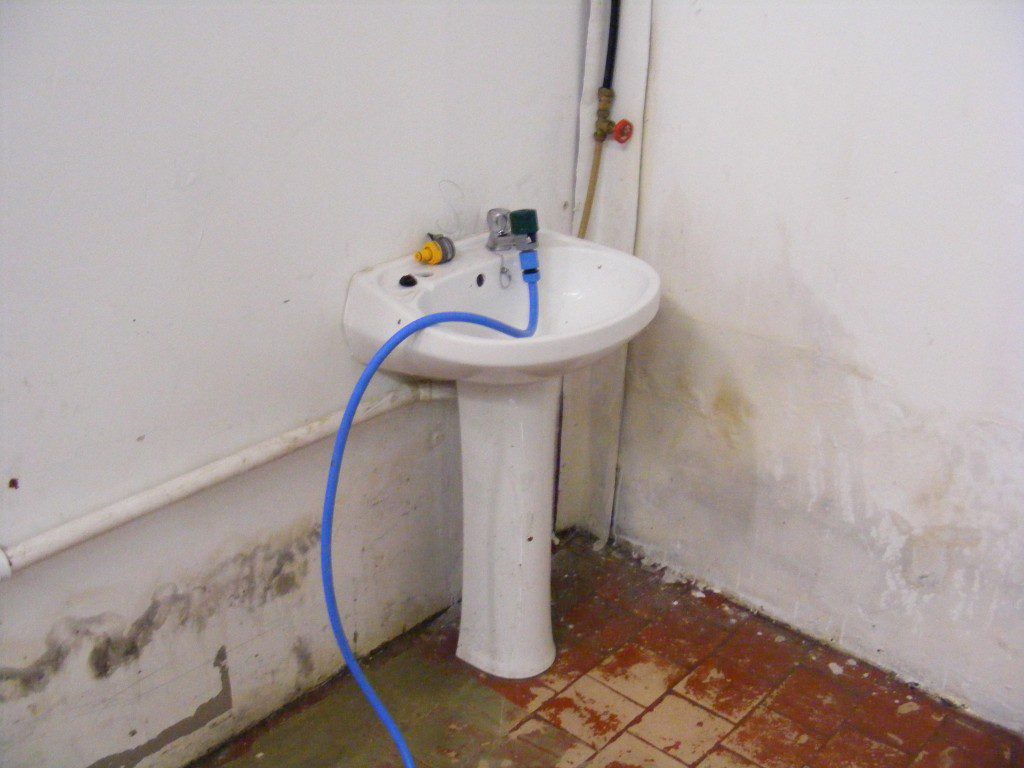 Unfortunately, we couldn't be there when the plumber actually fitted the sink and put in a waste pipe — halfway up the wall. Twice apparently. This is what we returned to find.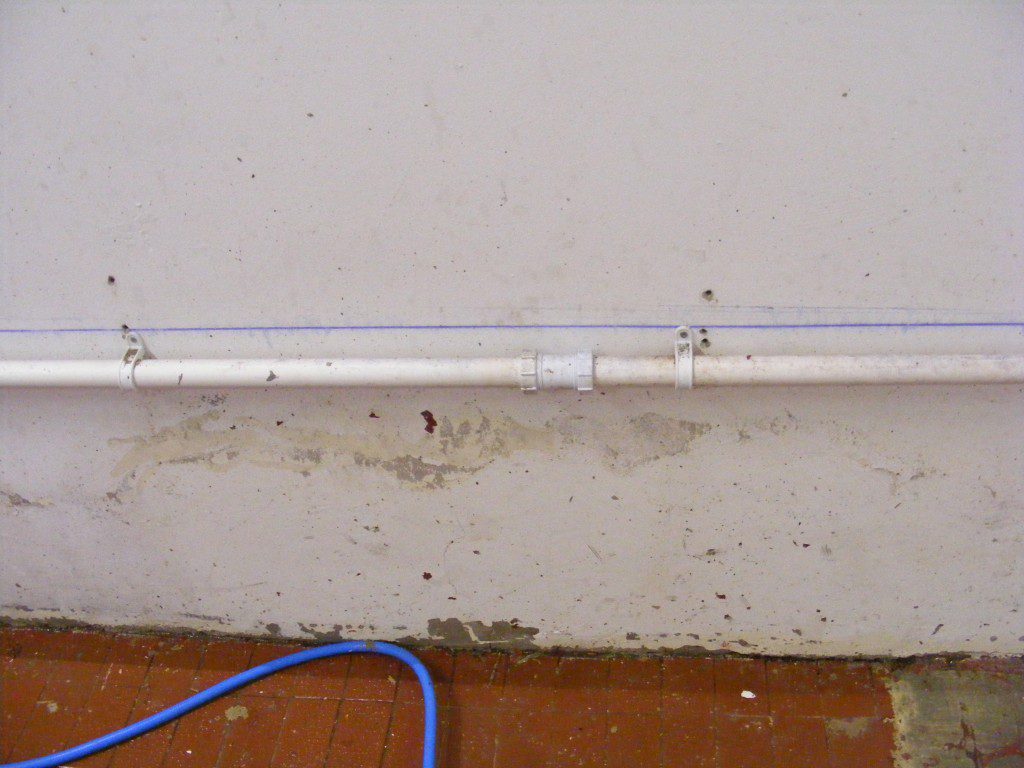 Well, that was a disaster which had to be removed from view as soon as possible. The solution was to box it off using a few sheets of hardboard. The result is quite acceptable I think.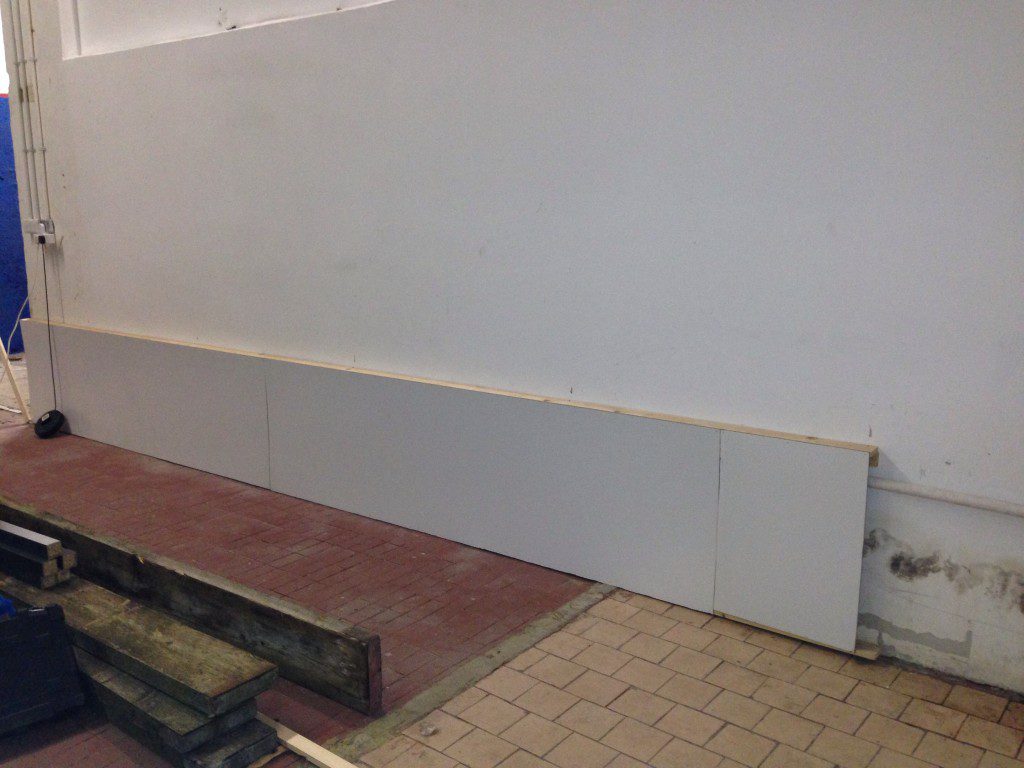 We're going to run matching skirting boards along the other walls too.